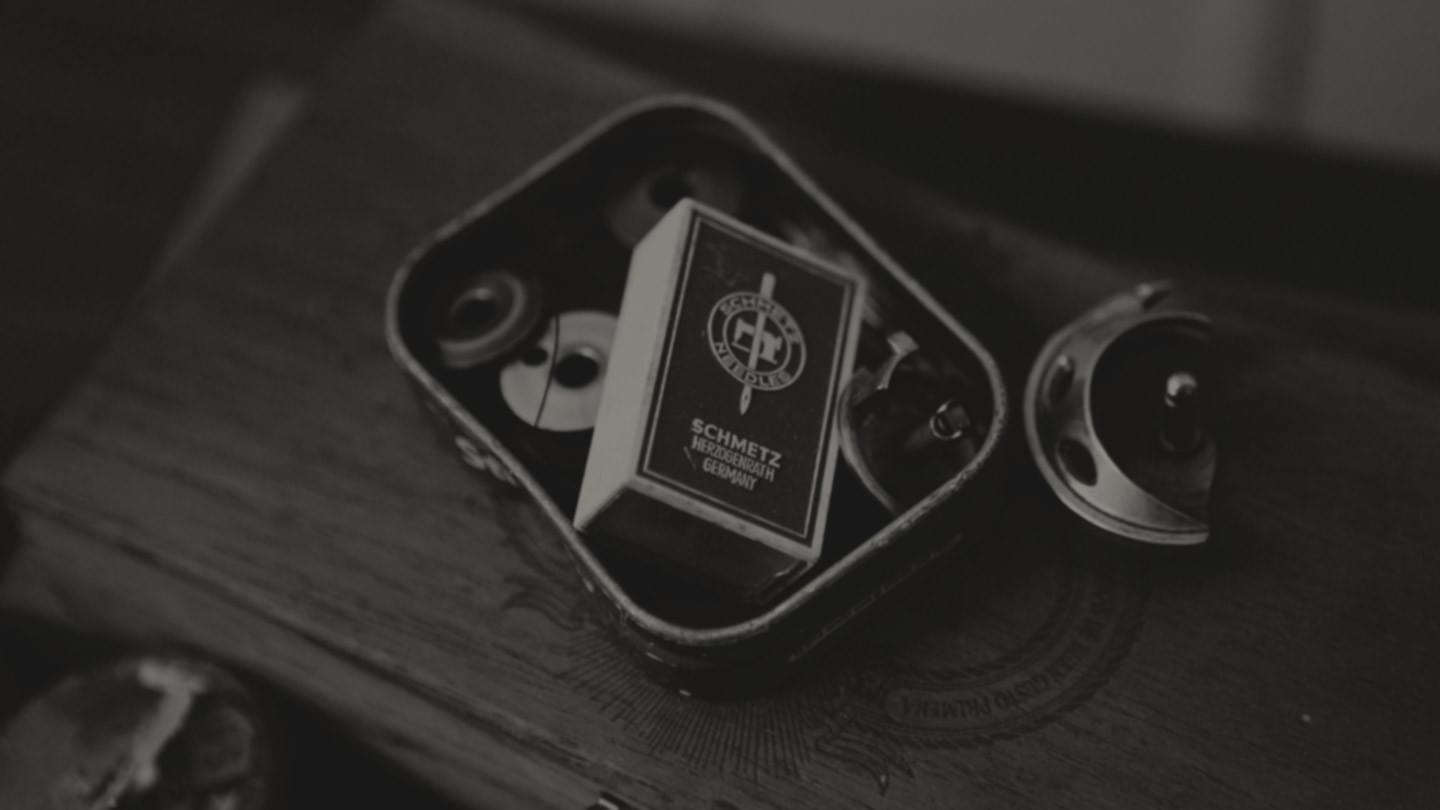 The idea of walking in a father's footsteps is as old as the art of making shoes itself. It's the idea on which Wootten is founded. Jess's dad, Ross Wootten, began making bespoke footwear in the early 1970s in South Australia under the tutelage of Bulgarian Master Craftsman and internationally renowned shoemaker, George Koleff.
His son, Jess Cameron-Wootten — now the head cordwainer at Wootten — remembers sitting in the corner of his father's tiny studio as a young boy and marvelling at the care his father took as he crafted shoes from scratch.
Ross was not just a brilliant cordwainer, but also the consummate people person; in many ways the quality of the relationships he built with his customers was just as important as the quality of his shoes.
Fifty years on, Jess continues his father's tradition of fine shoes and boots coupled with excellent service.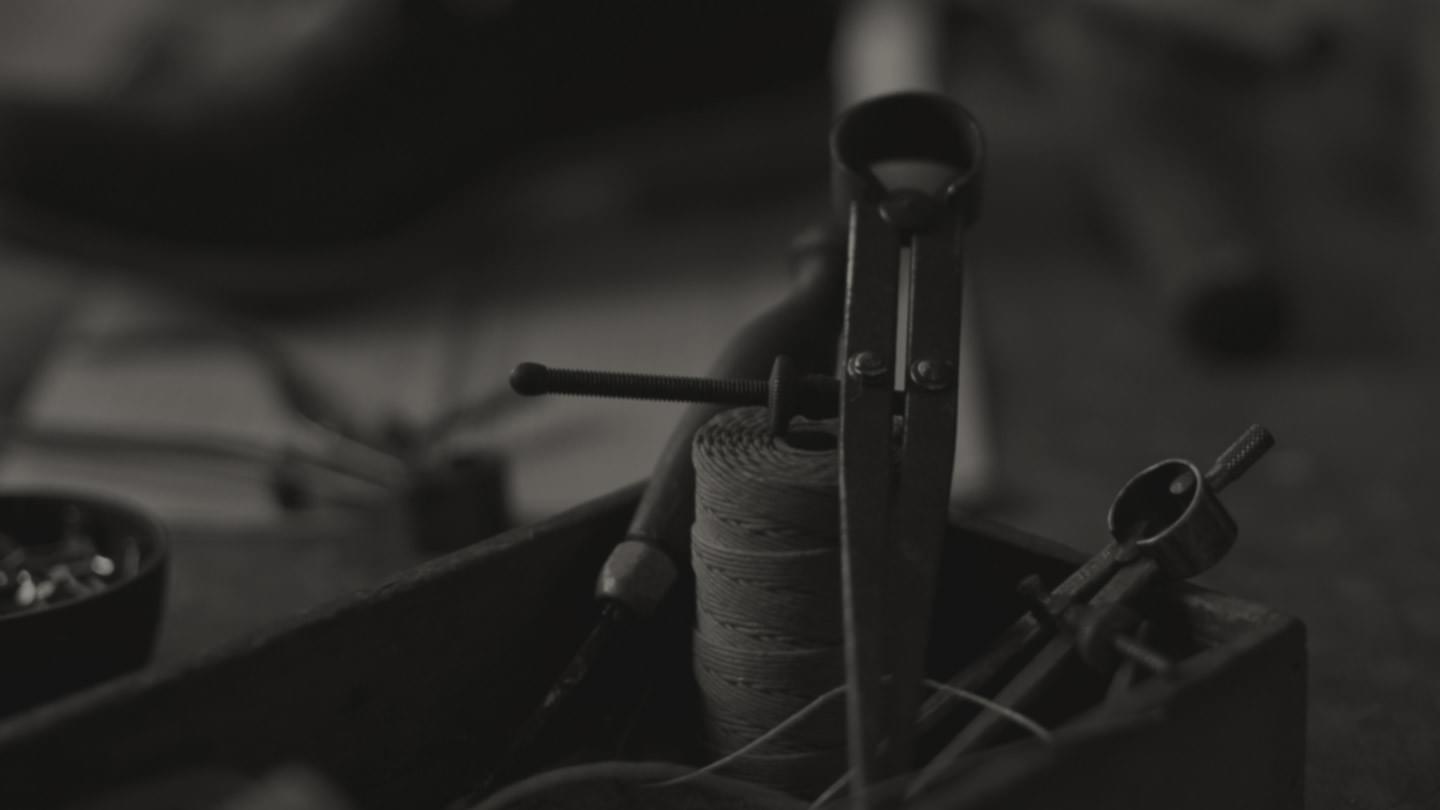 Not much more than forty years ago, Australia's footwear manufacturing industry was thriving. Tariff cuts introduced during the 1980s radically changed the shoemaking landscape in Australia and brought an end to a proud era. Over the next couple of decades the industry began to die and mass produced, foreign-made shoes quickly started to dominate the Australian market.
A few Australian shoemakers continued on, though. One of those was Peter Cordwell, who had been making shoes for several years before the tariff changes came into force. The Melbourne company he was working for was forced to close but despite the obvious signs to the contrary,
Peter felt that there was still a demand for high-quality Australian made shoes. He founded Custom Fit Australia with Max Pizzey in 1991.
Peter and Max made shoes for golfers, footballers and nurses and began to develop a strong reputation, soon attracting customers who were household names: Garry Ablett Snr, Stephen Silvagni, Justin Madden and many Australian golf professionals. Some time later, Custom Fit also moved into orthopaedic shoes, again achieving a name in that range for quality and comfort.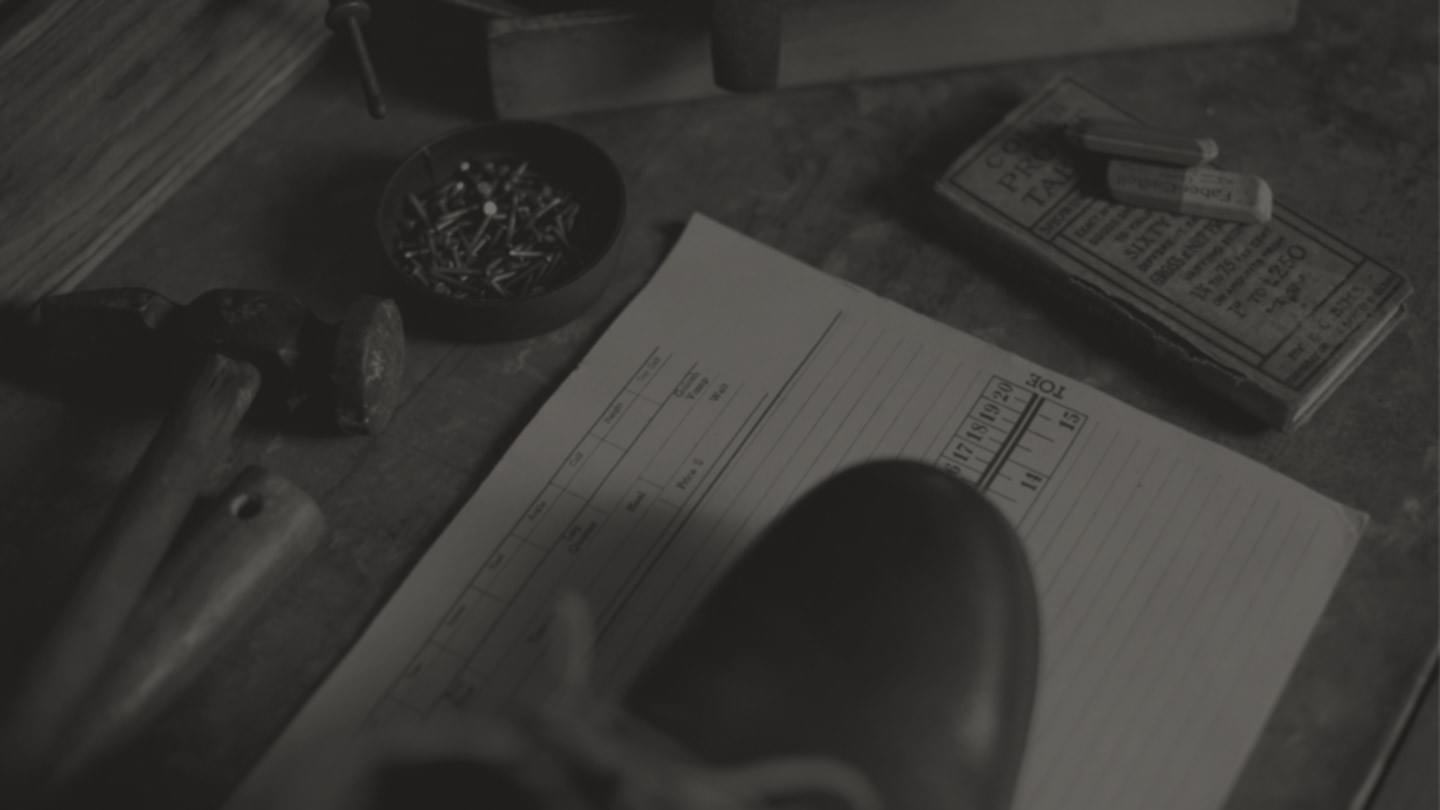 Peter's intuitive sense that there was still a market for well-made Australian shoes in the post-tariff economy proved to be visionary thinking. Although many consumers were drawn to the allure of cheap footwear manufactured overseas, some remained loyal to the idea of true quality and craftmanship.
Recently, this group of consumers has begun to expand rapidly. The 'Slow Movement', beginning in Italy as a one-man protest against a fast food giant in the mid 1980s, has become a cultural phenomenon encompassing food, but also design, travel and fashion. As people today latch on to the concepts that underpin Slow Fashion, genuinely high-quality clothing and footwear, locally made by hand, is becoming more and more sought-after.
This is where Jess Cameron-Wootten returns to the story. Eager to continue the legacy left by his father, Jess came to Custom Fit in 2008 with a background in design and leatherwork, and a keen sense that the wave of Slow Fashion was bringing with it a burgeoning desire for individual style (as well as practical comfort and dependable quality).
Peter, who had been contemplating retirement, was only too pleased to become a mentor to Jess with a view to ultimately handing the reins of the business over.
Custom Fit became Wootten in 2012, with Jess taking over as head cordwainer and principal photo model.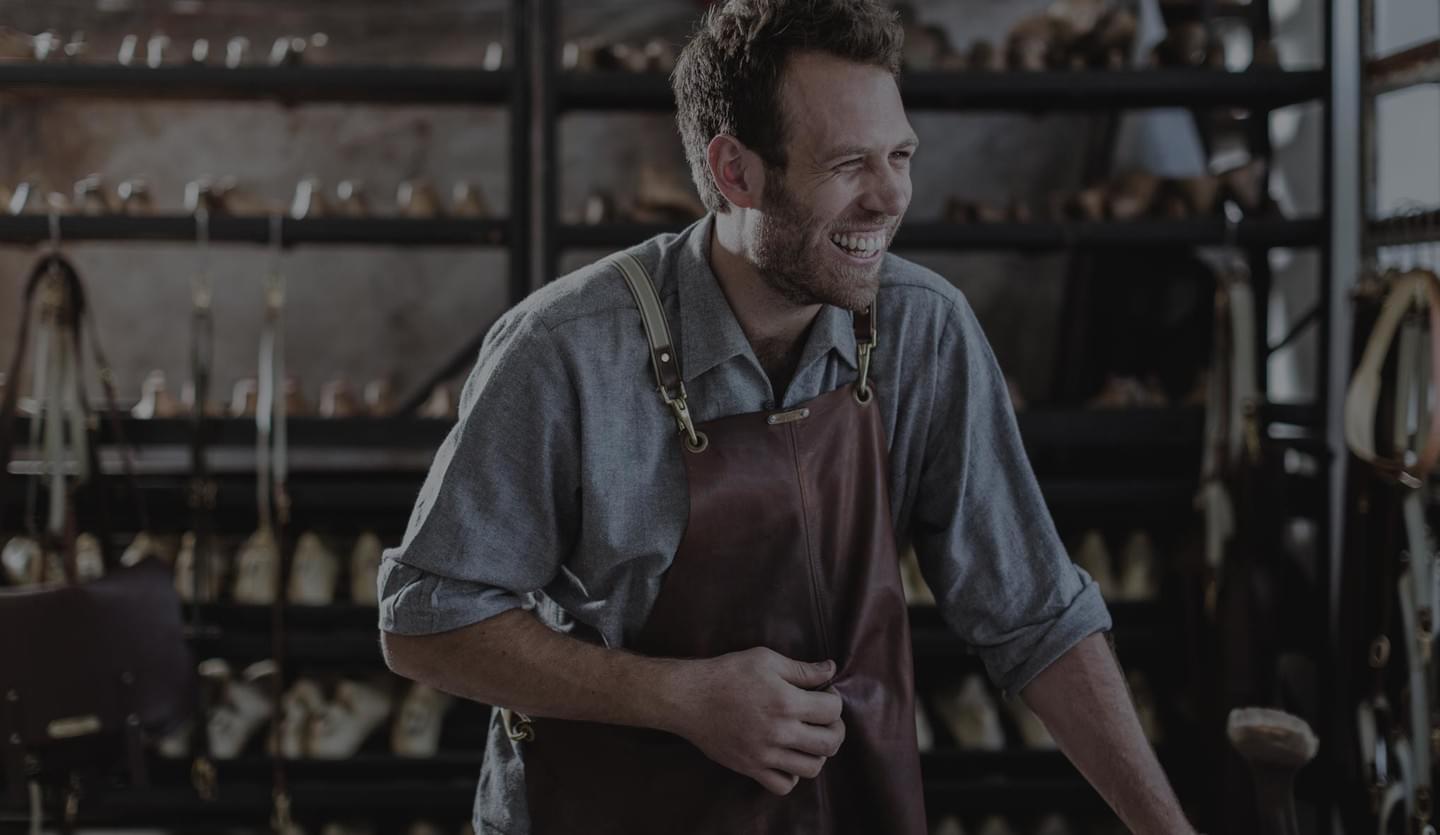 Wootten's current team possesses more than 70 years of combined experience. Jess was joined by his wife, Krystina, in 2015. Krystina brought with her plenty of winemaking and tasting experience, which has yet to be successfully combined with the leather side of things. She has learned the ropes of the business quickly and is involved in footwear and accessory production as well as looking after all the customers on phone, email and in the shop.
As a team, Wootten continues the Custom Fit tradition, making high quality footwear from scratch. But today they also concentrate heavily on fashion and produce made-to-order boots and shoes, as well as a broad range of leather accessories, that say as much about a person's individual style as they do about their interests.
The days of manufacturing in inner city Melbourne are past, and in 2018, after nearly thirty years in Melbourne, the workshop relocated to the historic city of Ballarat. This, along with the Melbourne shop, is where the production happens for all the leather goods and footwear and both act to showcase the ever-expanding collection. Please meet the team below.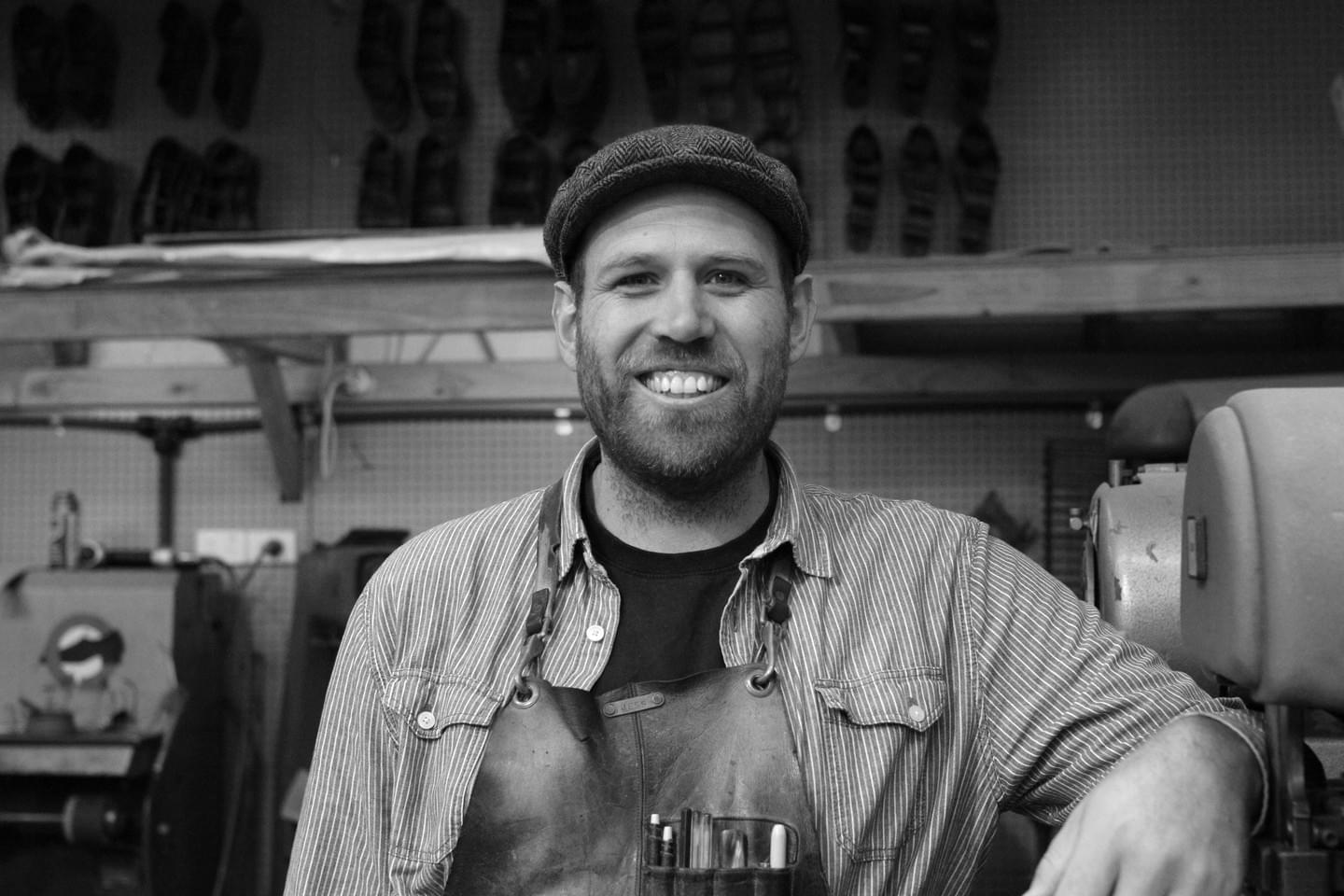 Jess took over Custom Fit Australia when he was 23 years old. He was bright-eyed and full of ideas with his Dad's old shoemaking tools to make use of. Fast forward 17 years and he is still bright-eyed and full of ideas, but has also gained a broad variety of experience in the leather craft and varying facets of the footwear industry.
Jess is the founder and leader of the team at Wootten. In the workshop he lasts all the footwear by hand and stitches every sole together. He has a fondness for old shoemaking tools, lovingly displaying them on a wall in the workshop.
In his spare time, Jess likes to potter in the garden and make stuff.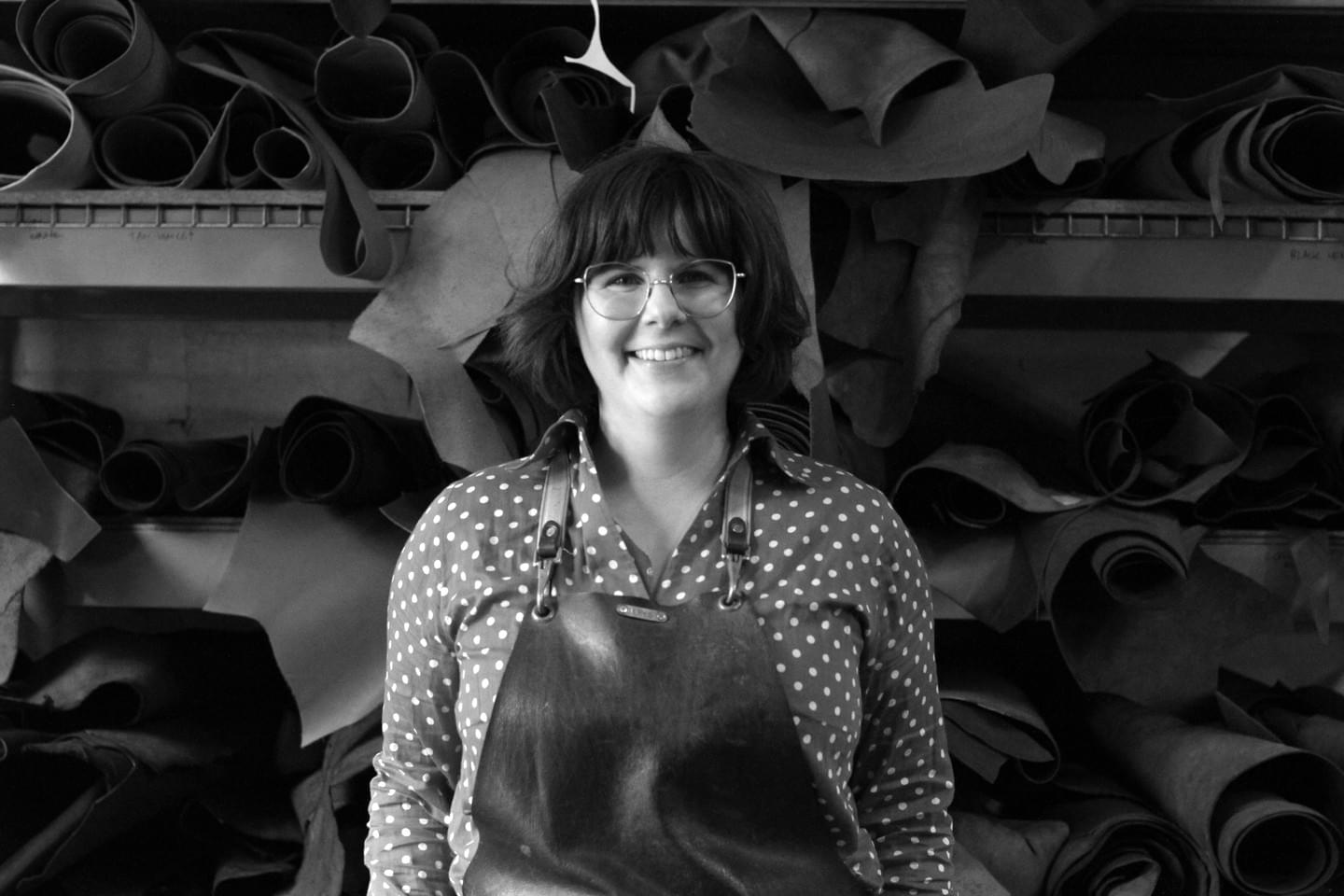 Before starting with Wootten in 2015, Krys was heavily involved in the wine industry. She worked eight vintages at wineries around Australia and Italy, before becoming Wine Manager for Enoteca Sileno and finally Kind & Godfree in Carlton. Krys was thrown in the deep end when she began at Wootten, initially looking after the retail side. Today, she is head of footwear cutting and finishing and is the general operations manager and also one of the main people you'll meet when you come into the shop. Krys enjoys helping customers push their design and aesthetic boundaries and finding the right fit.
In her spare time, you'll find Krys making wine for her Galotz label, pottering with Jess & Quincy in their garden, having cups of tea, reading Japanese manga, or cuddling their dog, Hunter Rooney.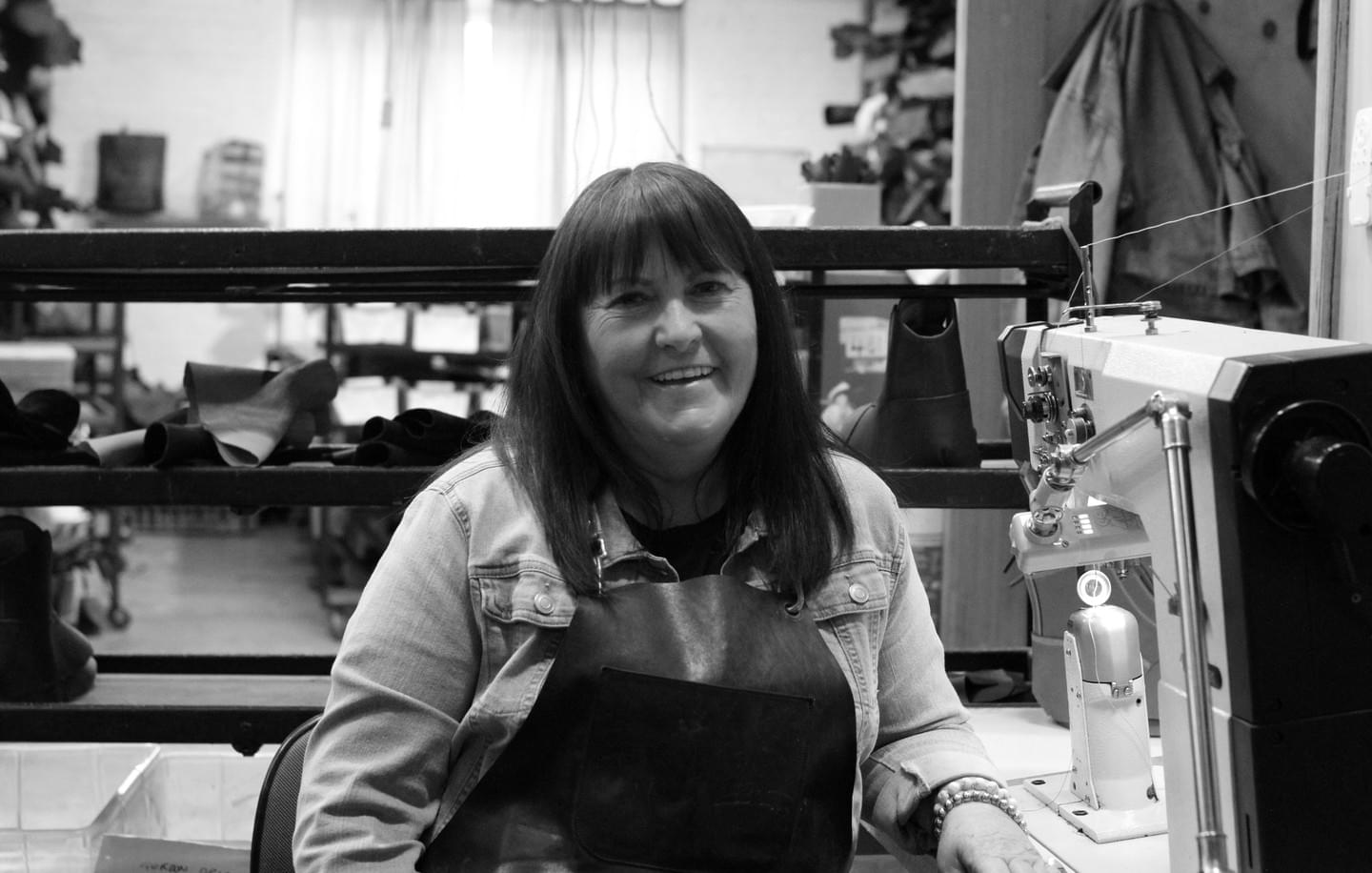 Leanne has been working in the footwear industry for the best part of 43 years, first starting at Oliver's Boot Factory in Ballarat when she was just 16 years old. Leanne was the first member to join our team when we moved to Ballarat and she has been a dedicated and adored part of the family since. Leanne operates the Closing Room so is the one who sews all the shoes and boots together.
Leanne particularly enjoys hanging out with Quincy at the workshop and loves anything in the colour pink.
Grace's initial interest into footwear was borne from a frustration at the poor quality of the shoes she was buying. Her thirst for knowledge and transparency led her to enroll in the shoemaking course at RMIT, which then developed into continued studies of Sustainable Innovation for Fashion & Textiles.
Today Grace is one of the main people you will meet when you come into Wootten. Grace enjoys working with customers to answer either technical questions or advising on the balance of aesthetic details in the design of the shoe/boot. Back in the workshop, Grace will prepare all the lasting and soling materials for Bottoming and assists in Finishing.
When the uni semester is over, Grace swaps out her desktop monitor for a sewing machine and enjoys weekends of mending, sewing, cooking and taking in the country air.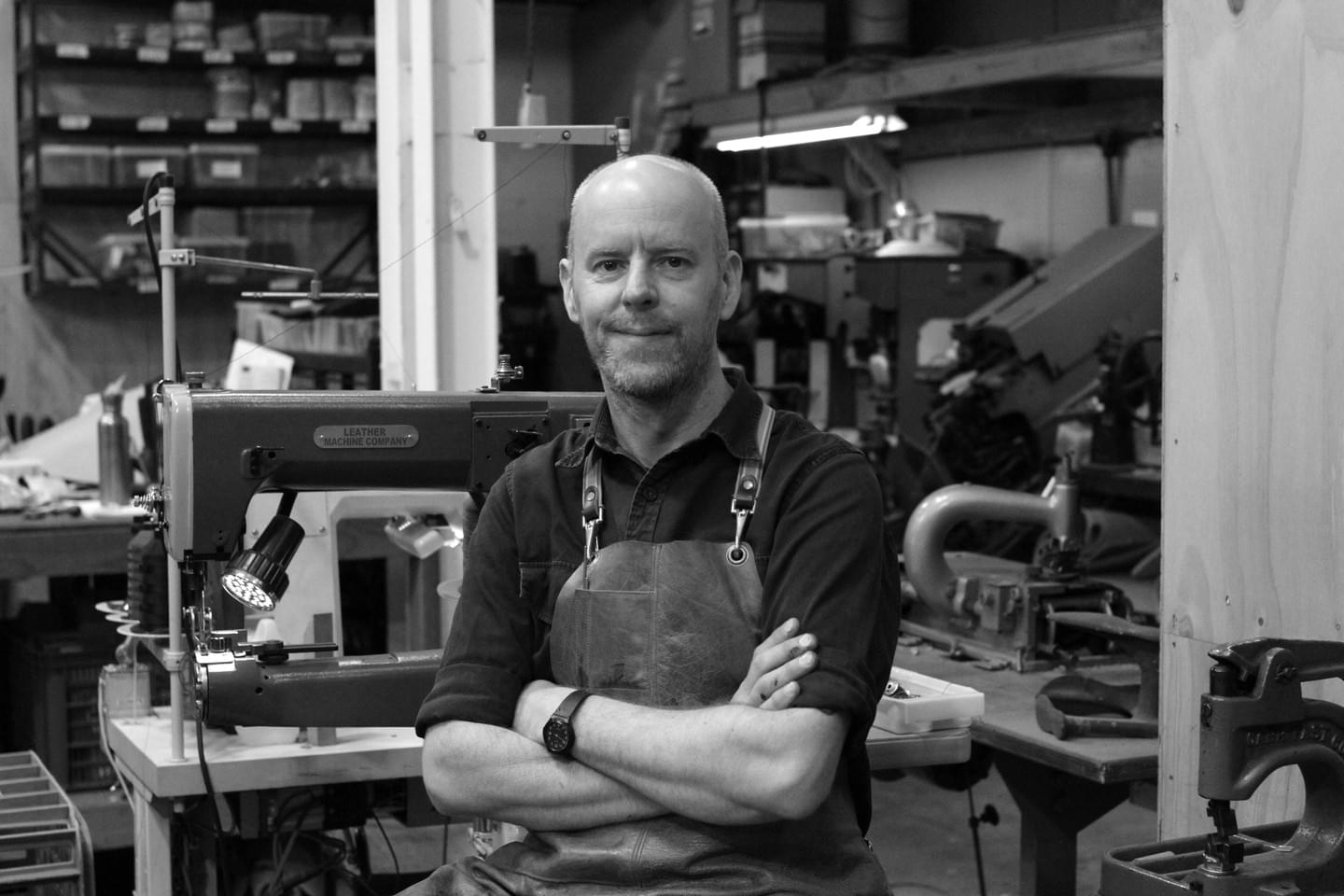 Over a decade ago, Jess taught Paul how to make shoes at RMIT. Since then, Paul has studied textile design and leather technology, which has seen his leather career really develop. From initially crafting wallets for friends out of old handbags found at Berlin flea markets, Paul moved to Melbourne to take up a job with a leather wholesaler. This eventuated into launching their comprehensive leathercraft online store and setting up a dedicated leathercraft classroom.
Homesick for his native northern English weather, he moved to Ballarat to make bags and accessories with Wootten. He enjoys ice cream.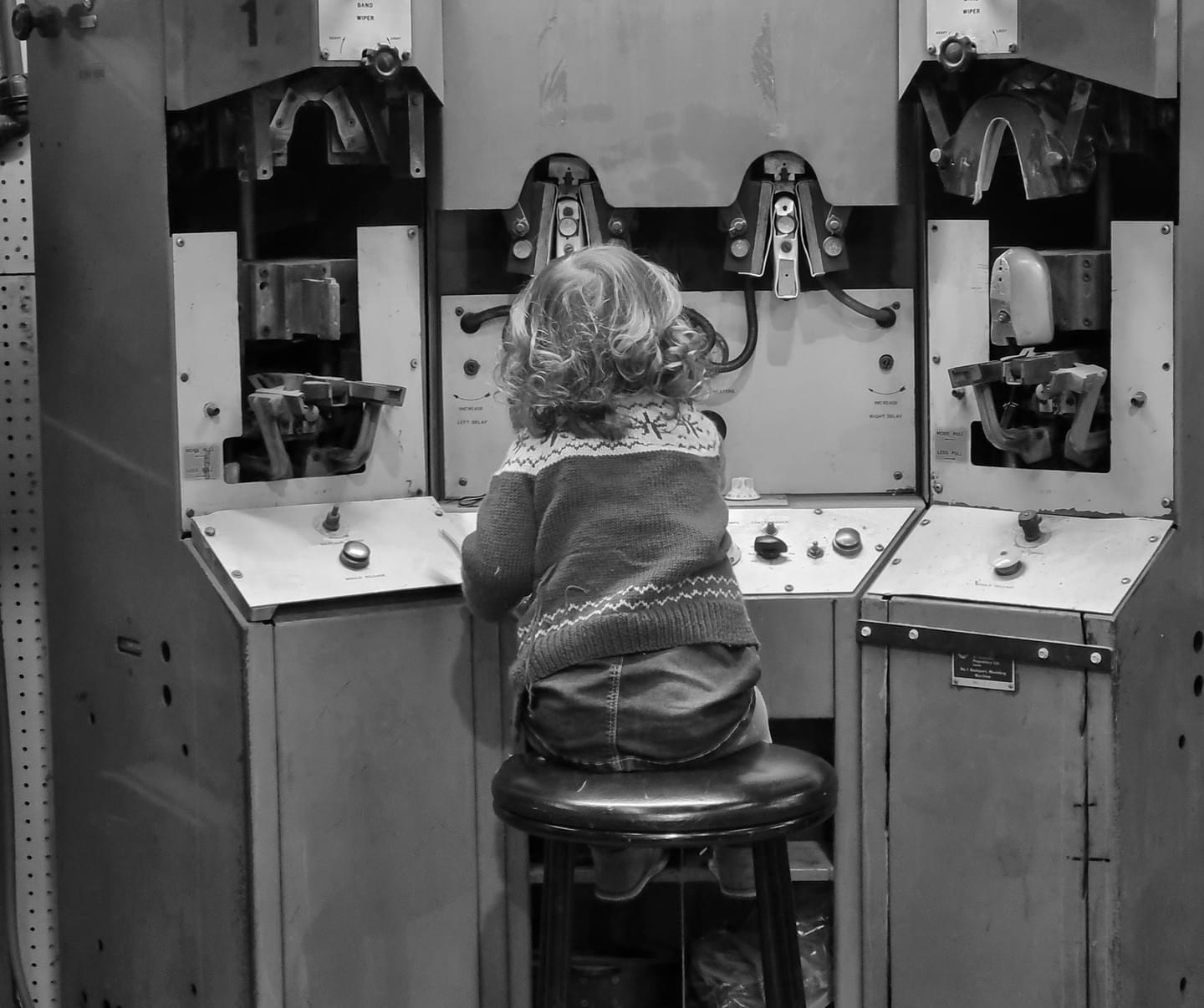 Quincy is the most dedicated staff member of the team, having been at Wootten since she was six weeks old. She can often be found helping Krys in the shop, or Jess in soling, or Paul edge finishing, or Leanne at the sewing machine, or Grace at the post desk. She is most helpful.
Quincy likes cuddles and some warm milk around midday.