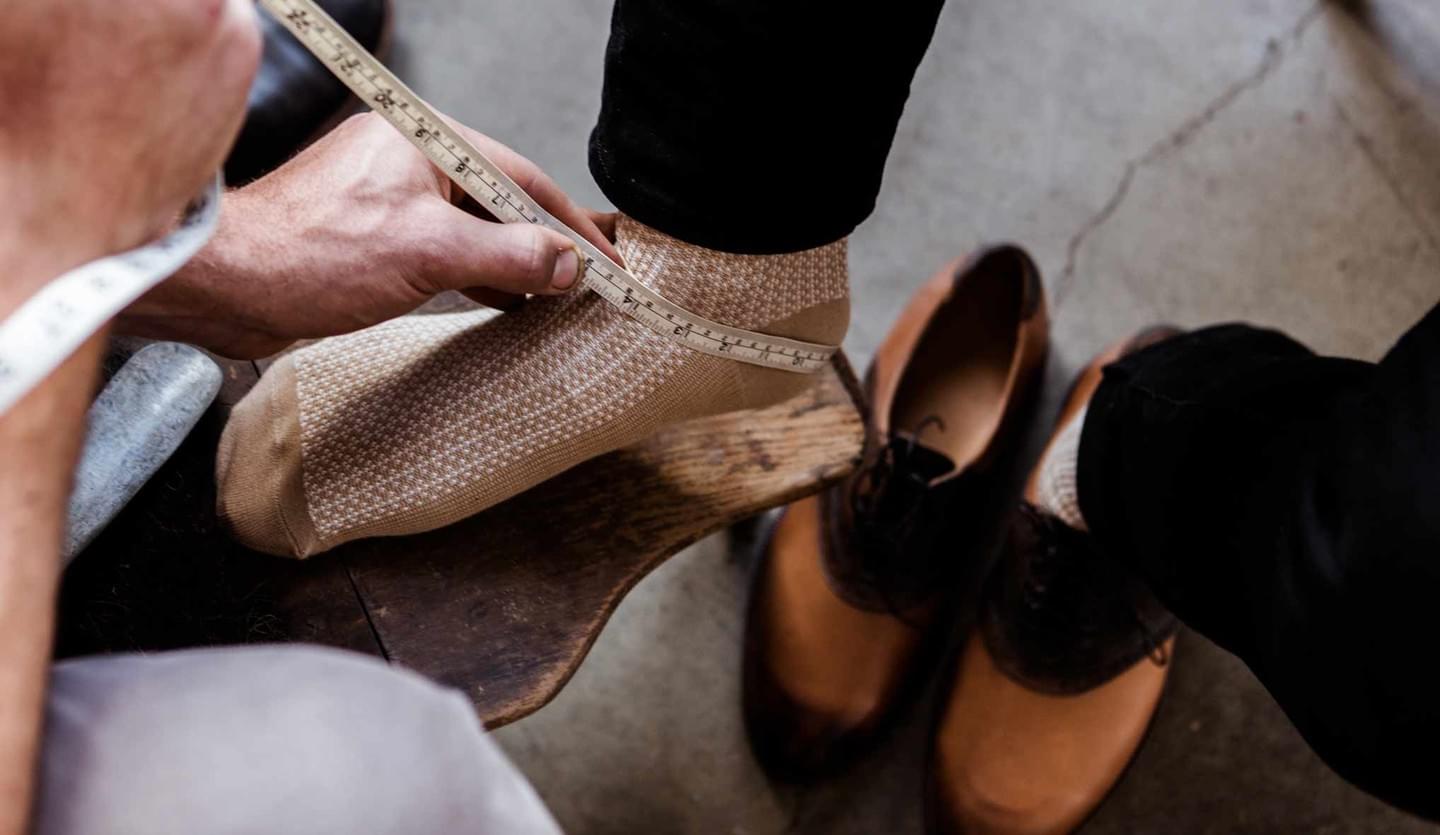 1
Consultation
Our bespoke service doesn't start with measurements and machinery. Before all that comes something even more important: an idea and a little bit of imagination.
Come to us with an idea of what you want your bespoke shoe to look like and we'll guide you through the ins and outs of what will work for you and how we can turn your concept into a one-of-a-kind instant smile-inducer. That'll all happen at the stage we call the consultation.
In short, it's the bit where we ensure all of your needs and ideas are fully realised.
Apart from a good old fashioned gasbag about what you're looking for, the consultation includes:
Measurements
Selecting leather/materials
Discussing design of the upper (the bit everybody sees)
Considering practical requirements
Determining the construction method
Note: Consultations for bespoke footwear take place at our Ballarat workshop.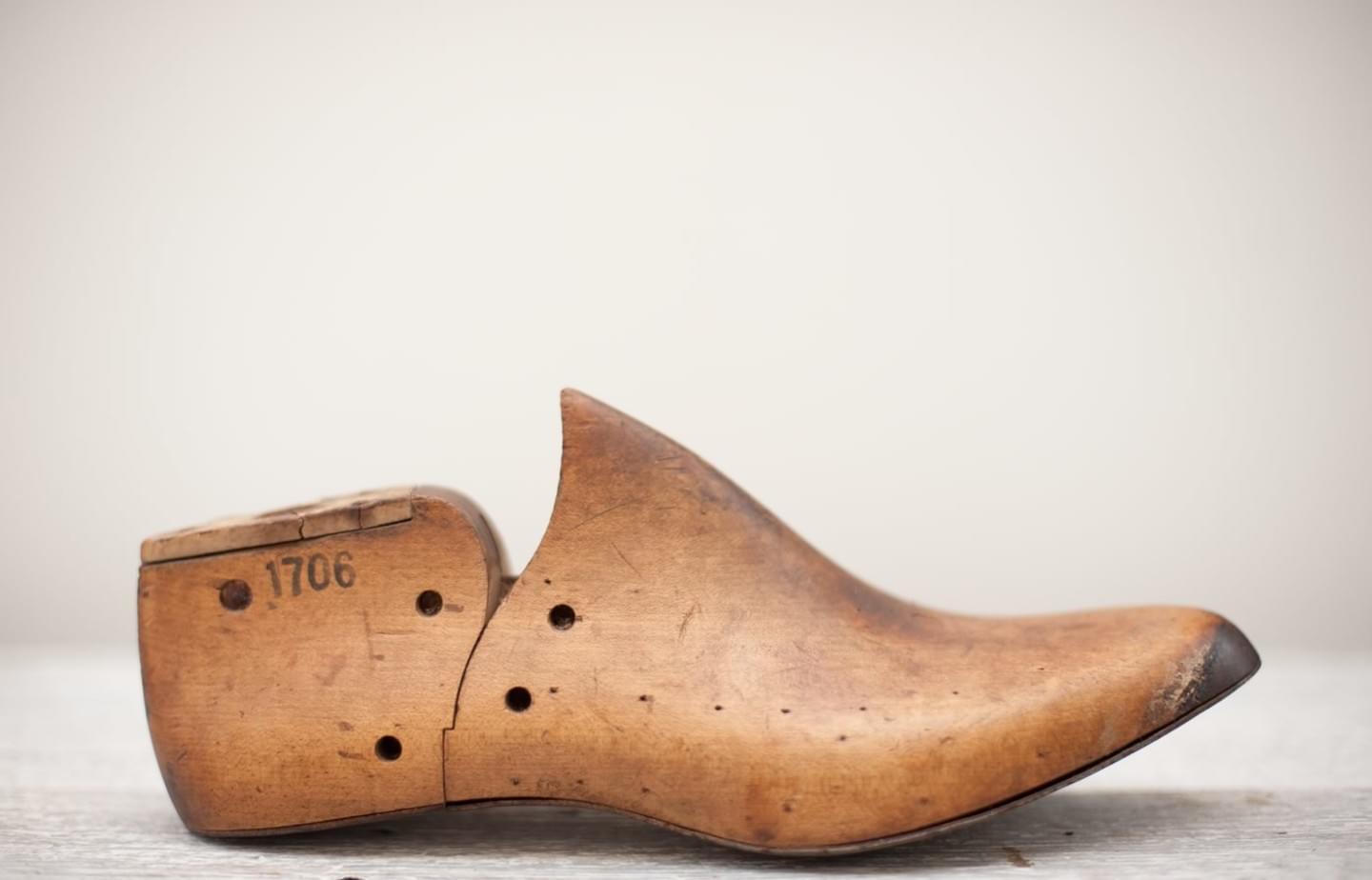 2
Pairing/Forming the Last
After the initial consultation we get down to business.
A last is the foot-shaped thingamajig (often made from wood, metal or plastic) that you'll see everywhere the minute you step into the workshop. It's kind of like a mould, only the other way round — rather than a craftsman pouring material into a last, they design a shoe around it.
We either produce custom lasts from scratch using casts or measurements, or we modify existing lasts from our extensive library. In some orthopaedic cases we'll manufacture the shoes directly onto the cast of your foot to ensure the perfect fit.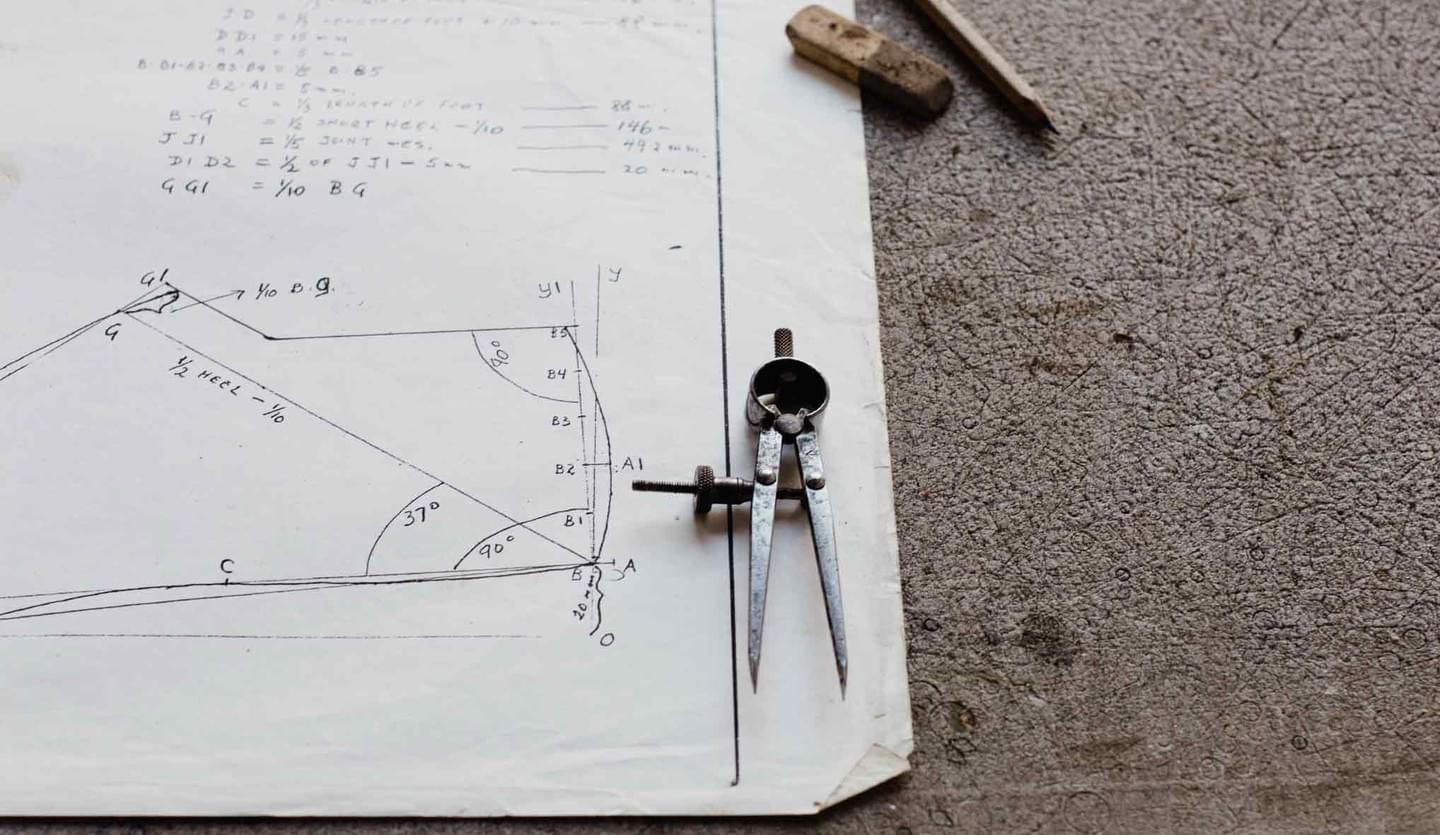 3
Custom Patterns
Fundamentally, shoemaking is the same as any design process: it doesn't work unless you take into account form and function.
Each pair of our custom shoes requires the time and attention of our cordwainer to produce a custom pattern to fit the form of your foot and to accommodate the function you're seeking.
We take into consideration heaps of different factors when designing a pattern for you: your gait, your foot shape, your support requirements, the style you're after, donning and doffing (putting them on and taking them off), the materials we've decided on, the overall construction technique, and many more.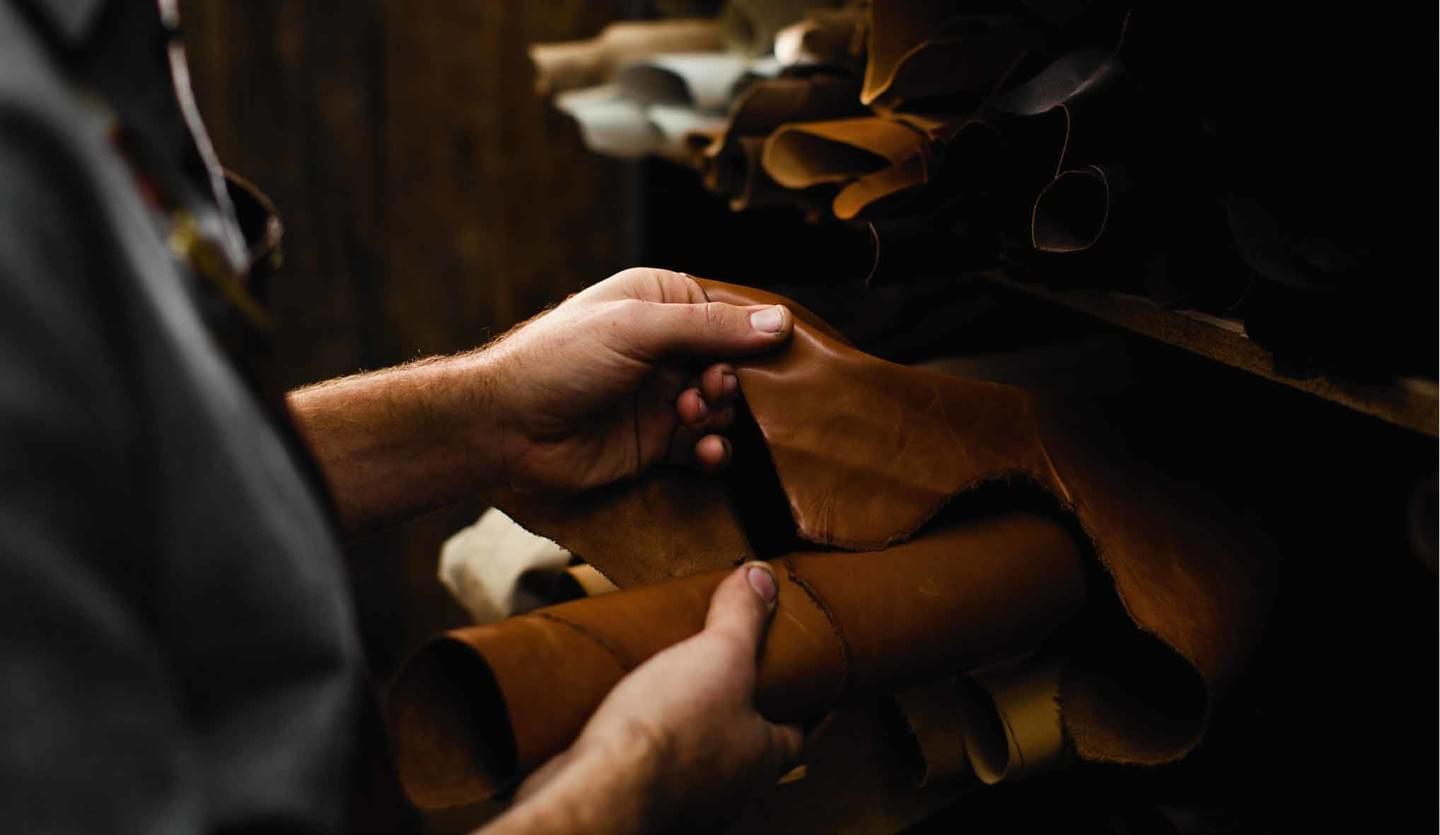 4
Uppers
When considering what you want your shoe to be made from, you don't need to limit yourself. We create footwear uppers from:
Bovine
Baby Calf
Yearling
Kangaroo
Crocodile
Snake
Barramundi
Kid
You can choose from:
Full grain
Analine
Embossed
Foiled
Italian, French, English, American, Australian, German and New Zealand to name a few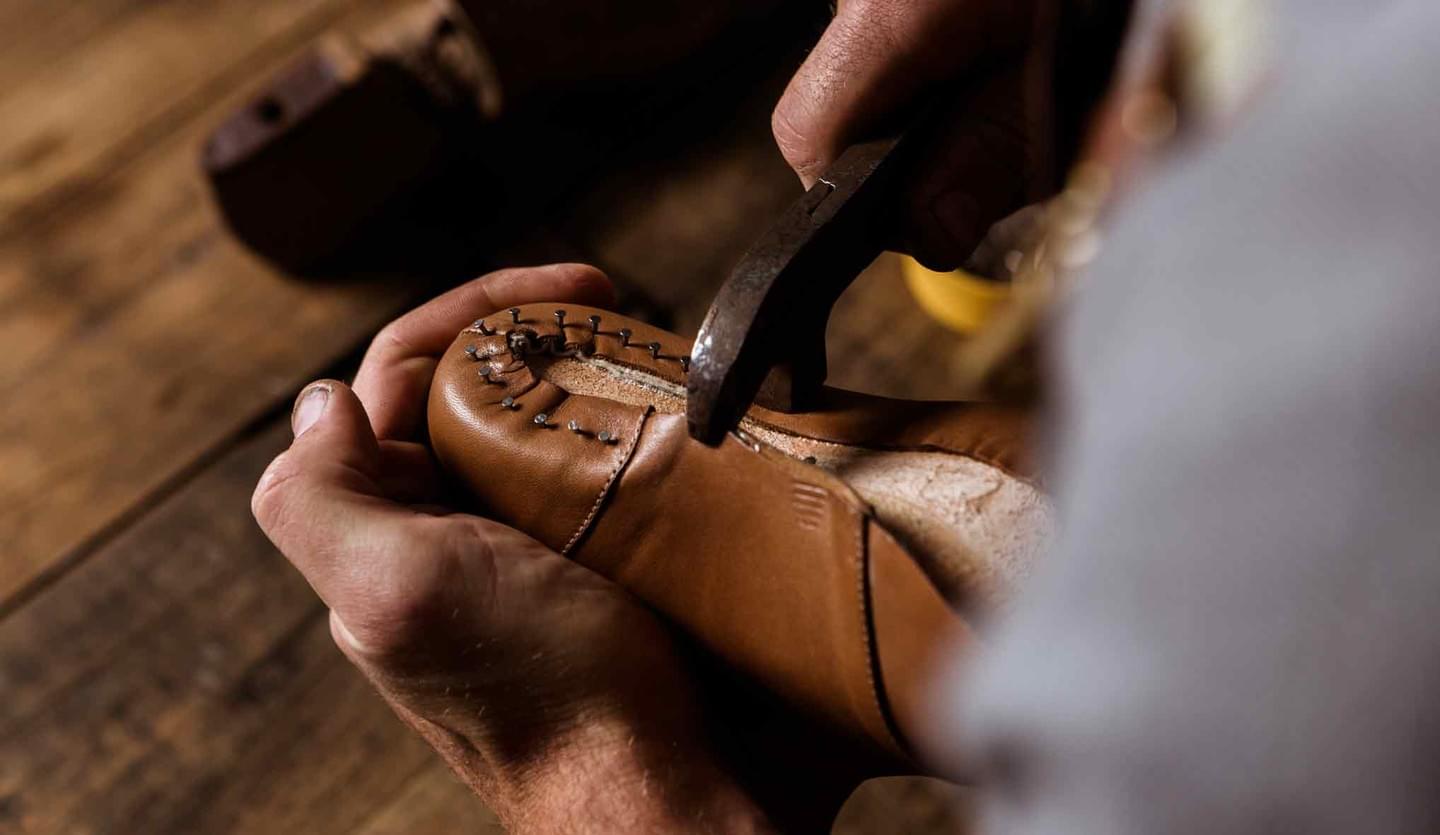 5
Lasting the Upper
The leather insoles are trimmed to the feather edge of the last to seamlessly blend the upper to the sole of the shoe. The uppers are then hand-drafted and then stretched to take the form of the last. A firm leather heel counter and toe-puff are inserted to reinforce the upper, giving them greater structural integrity and support.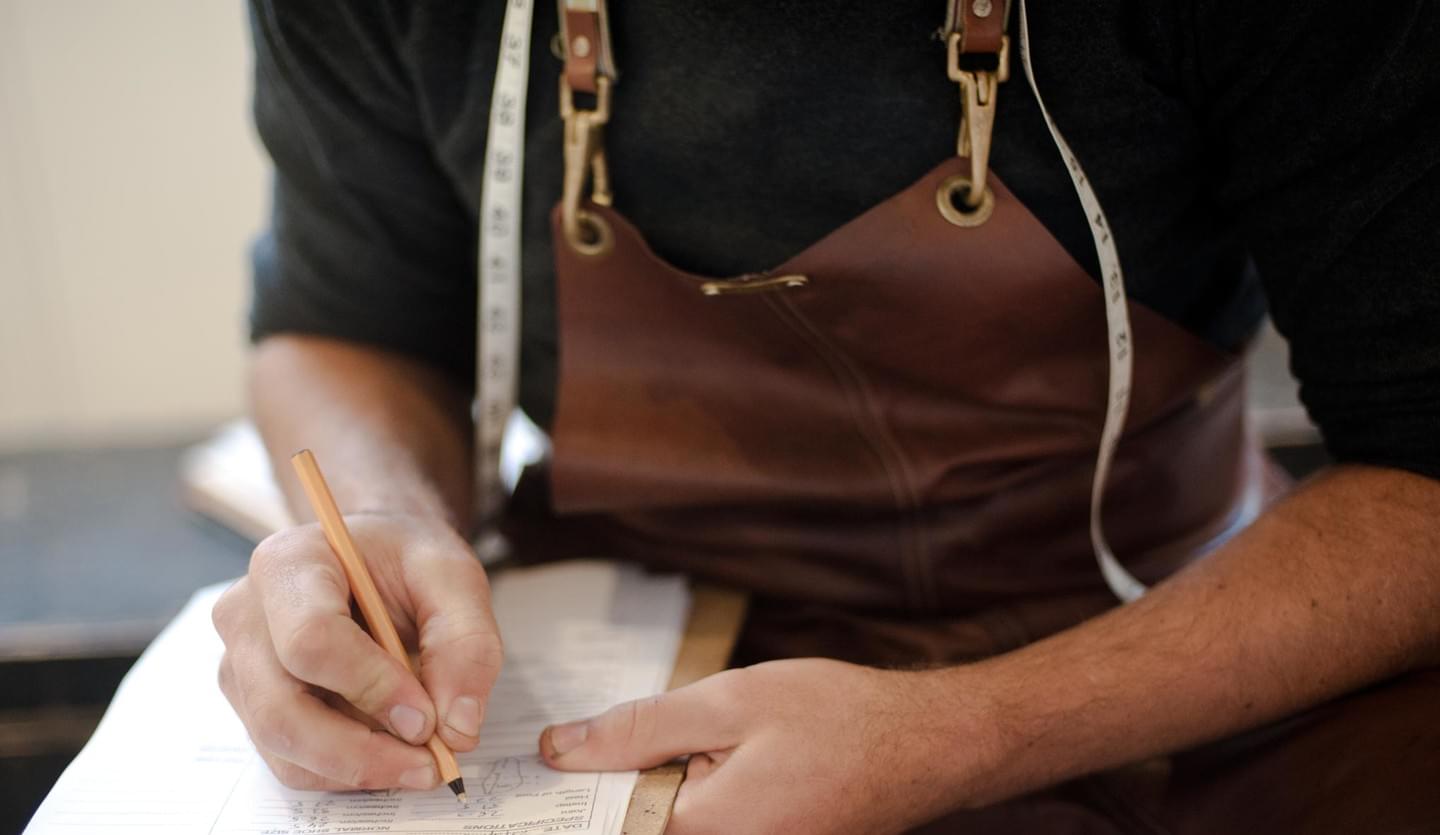 6
Fit Test
The next bit is pretty important. We check to make sure the last and the pattern fit perfectly. This is our last chance to make minor adjustments and get your confirmation and thumbs up on the fit and the style before we finalise the last of the manufacturing steps. This involves doing things with obscure names like:
Blake stitch – blake rapid stitch – cemented – leather stacked heels – topy and vibram rubbers – cork filled void. Leather insole. Hand stitched welt… (Our FAQ has some info on these)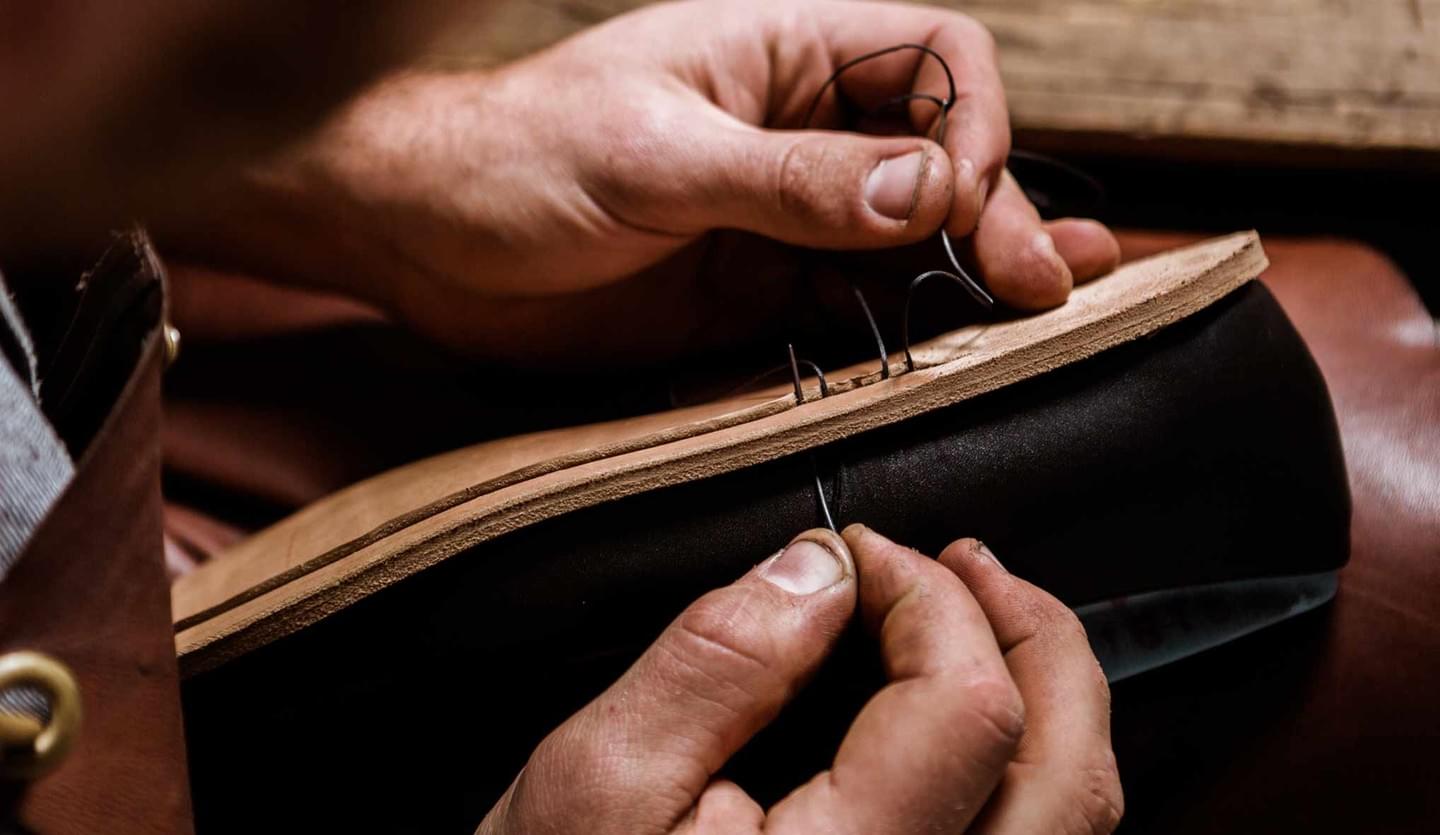 7
Soling & Finishing
Next step is to apply a stacked leather heel, which is trimmed and buffed. We never compromise on quality and use full leather heel blocks. You'll find no 'leatherboard' or plastic in our leather soled shoes. They are attached using buttress nails ensuring they will stay there as long as you want them to.
The shoes are then hand-finished using a variety of polishes, dyes and techniques depending on the desired effect.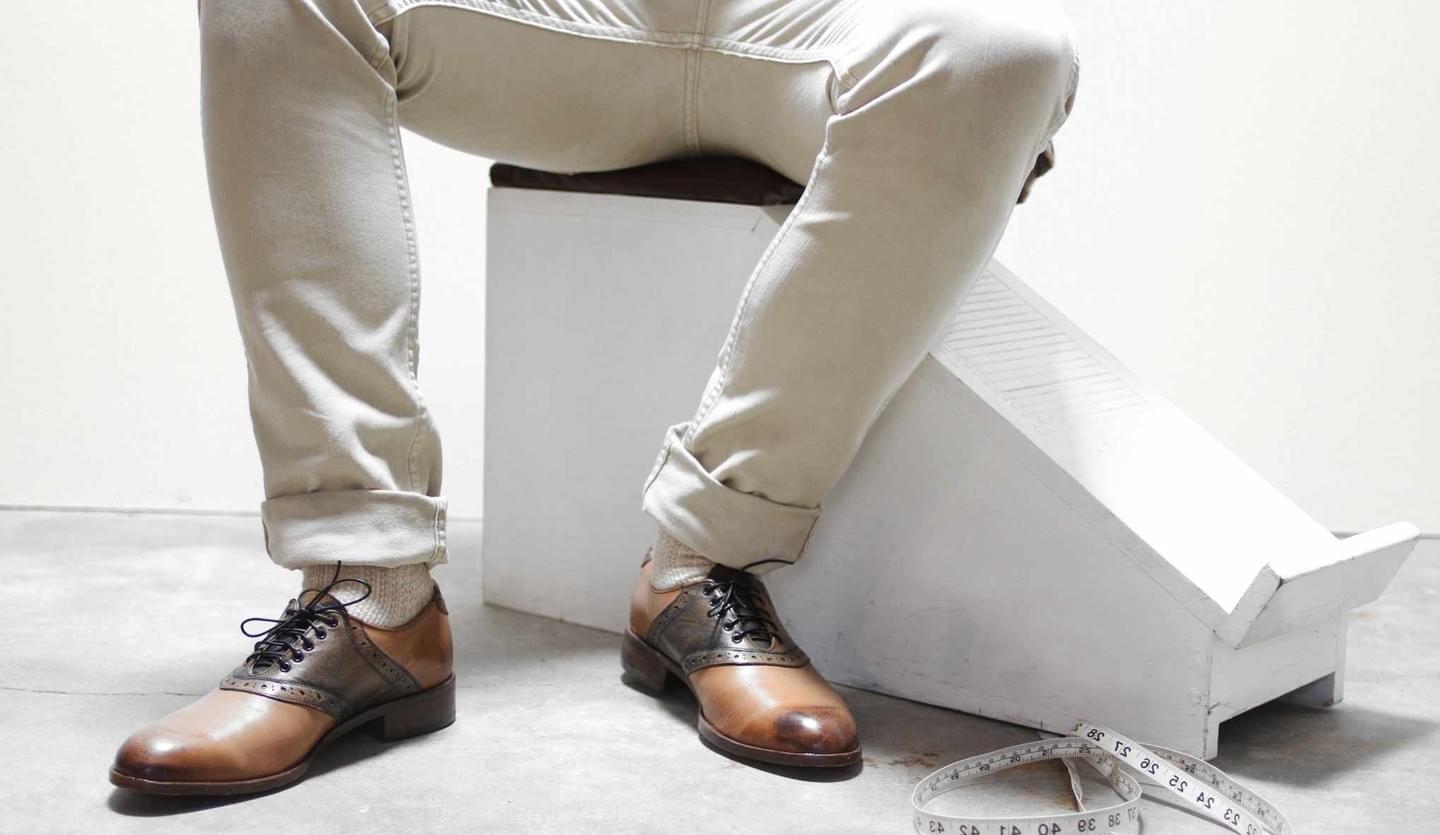 8
Final Fitting
The final fitting takes place with the sole now attached to the shoe. We get you to walk in the shoe to test the fit under dynamic wear. If there are minor adjustments that need to be made to ensure the perfect fit we will do them during this consultation. The final step is for you to take your shoes and enjoy wearing them for many years to come.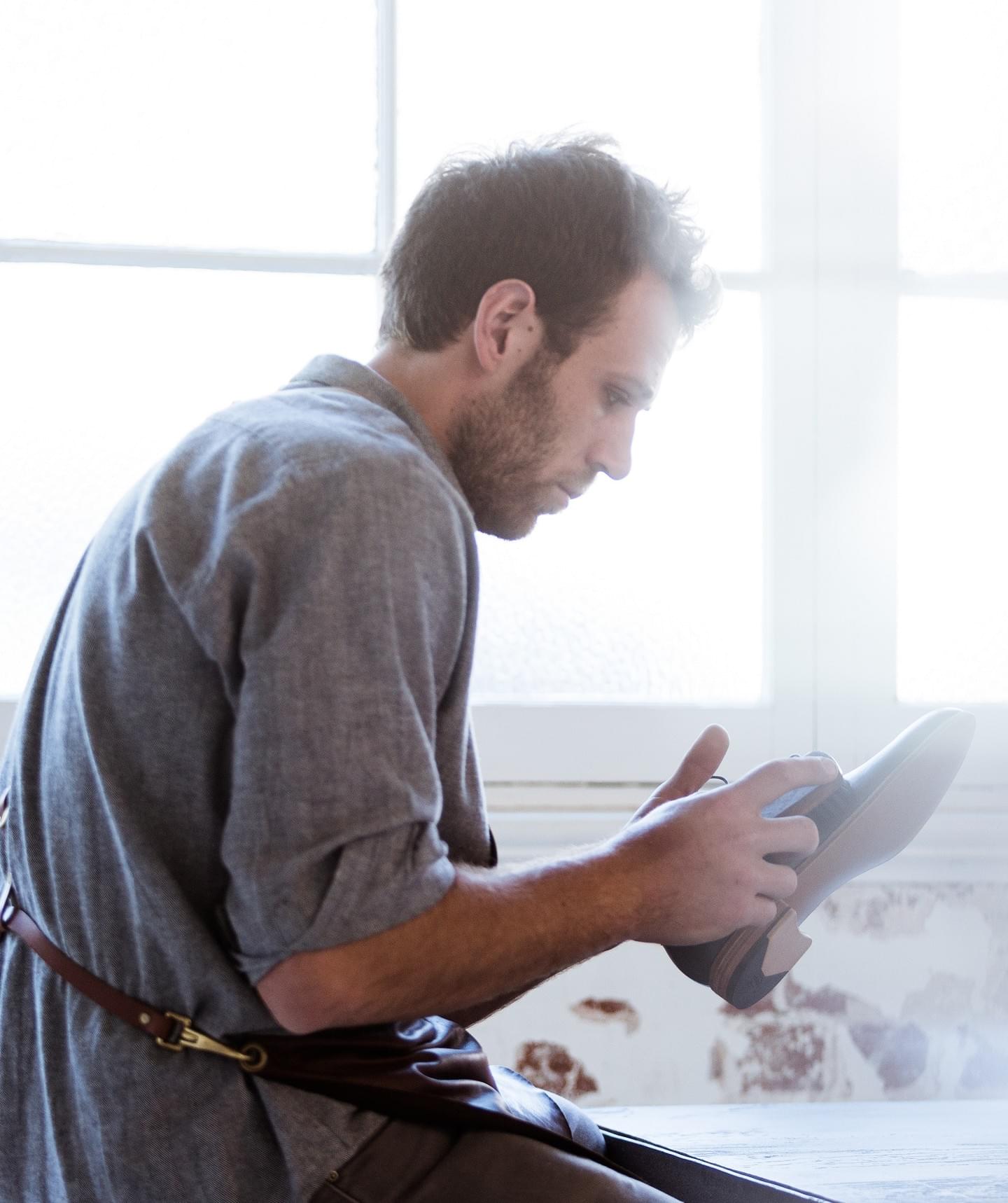 9
Ongoing Care
At Wootten we don't just make shoes; we maintain them as well.
All our footwear is made to last for a very long time with the right care and maintenance on your part as well, but those annoying laws of physics mean there's no such thing as a shoe that stays intact forever. That's why when you step out the door with your brand new pair of shoes, we're not thinking "Goodbye forever" – we're hoping this is (only) the beginning of a beautiful friendship (even if the next time we see you is in ten years).