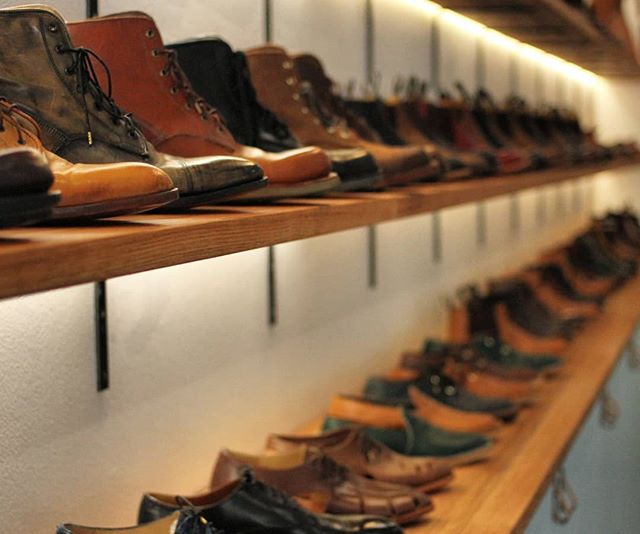 As all our shoes are made-to-order, the first step for a customer is to come in to our Melbourne store and try on the different lasts (the foot-shaped thingamajig that we make the shoe around). This will help us and you to work out the toe shape, heel height and width that you're ideally after. Once we have that nutted out, we move onto the style, then the leather, the sole and all the other little details that follow.
Our standard MTO (Made To Order) footwear range is designed based on classic styles that you will encounter on the website or as soon as you walk through the Melbourne shop doors.
Our made-to-order footwear uses standard sizes with no major modifications to the fit. If you normally don't have any issues fitting into shoes off the shelf, then this service would work for you.