We offer a range of materials and construction techniques.
What leather do you use?
Depending on the application we use:
Kangaroo – We use vegetable tanned kangaroo leather for our smaller leather accessories like our wallets. The fibre structure of kangaroo is extremely strong, but the leather is quite fine. Commonly used in sporting footwear and fine leather accessories, kangaroo is known to have the best strength-to-weight ratio of any leather in the world. These unique qualities make it the perfect choice for accessories that need to be slim but robust.
Calf – all of our linings are generally made from calf, some of our shoe uppers are made from calf also
Bovine – Bovine (or cow leather) is the most commonly available leather due to the production of Beef. It is a good general all-purpose leather for most applications in boot and bag production. We use locally farmed and tanned bovine leather in our bags and boots, it is double tanned, hand oiled and finished. The local tannery sources it's hides from Australian farmers and employs industry best practice from an environmental standpoint.
Yearling – Sits between baby calf and bovine. It's the same animal, however the skin is younger so the surface is finer grained. Also suitable for regularly worn shoes and lace up boots that need a dressier finish.
Crocodile, lizard, snake, python, barramundi, ostrich and other specialty leathers are available on request.
Leathers are also available in different finishes such as: patent, suede, nubuck, foil, embossed, full grain and corrected grain.
Where do your leathers come from?
The leather used for our bags is sourced from Victoria, New South Wales or New Zealand and the strapping from Italy.
The Kangaroo leathers are vegetable and chrome-tanned from tanneries in NSW and QLD.
The Yearling leather is chrome-tanned and sourced directly from north-eastern Italy.
The Baby Calf leather is vegetable-tanned and sourced from the UK with a portion coming from France.
The bulk of our bovine uppers for footwear are sourced from Geelong (Victoria).
Some of our reptile leathers have been on hand for years and are collected where possible, occasionally from the Northern Territory.
What is the difference between the leathers you mention on your website?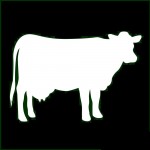 Bovine leather is the standard leather we use for our accessories and boots. It doesn't have as smooth a grain as our other leathers nor come to as high a shine. It is however a robust choice as long as it is maintained regularly with creamy-based conditioners and waxes to keep the leather nourished. Chrome-tanned bovine leathers are a better choice for regularly worn footwear. Vegetable-tanned leathers should not be left to dry out or they can crack. They are best used on bags for their stiffness.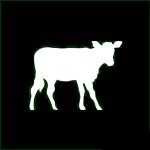 Yearling is a younger version of bovine leather and has a smoother finish overall while still maintaining good body/weight to the leather. Our Italian yearling leather is chrome-tanned so will be more resilient with wear. It still needs to be maintained with creamy-based polishes and can come to a nice shine with some elbow grease. It also dyes more readily depending on the desired effect. This, along with bovine, is our preferred choice for an everyday sort of shoe.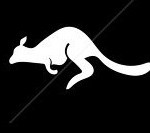 Kangaroo leather has more texture, markings and character and has a very strong fibre structure for its weight. Colours can be limited however. Kangaroo can come to a light shine. Due to the veg-tanning process, kangaroo hides can be quite dry so they can be more maintenance as they require regular conditioning and care to avoid the leather cracking. This is not an ideal choice for a regularly worn shoe/boot, but it great for our smaller accessories. There are chrome-tanned versions available for footwear, but they are quite fine and soft, so more suited to ladies footwear.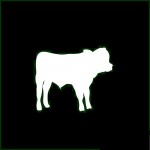 Baby calf leather is like the cashmere of leather. It is the most beautiful, is very fine and delicate and is an ideal choice for high gloss potential, formal occasions and infrequent wear. It does however require the highest maintenance (regular care of the upper leather) and should not be worn as an everyday shoe.